The Global Government Summit 2020 will feature public sector leaders from the world's governments.
Leo Yip
Head, Civil Service, PS (PMO, PMO (STRATEGY) AND NSIC), Singapore
Leo Yip joined the Singapore public service in 1982 as a police officer. He holds degrees from Cambridge University, Warwick University and Harvard University.
In 2000 he was appointed Principal Private Secretary to Senior Minister Lee Kuan Yew till 2002 when he joined the Ministry of Manpower (MOM) as Deputy Secretary. He served concurrently as Chief Executive of Singapore Workforce Development Agency from 2003.
Mr Yip was appointed Permanent Secretary of MOM in July 2005. He was concurrently appointed Deputy Chairman of the EDB in 2008 and became full-time Chairman from 2009 to 2014.
Mr Yip was appointed Permanent Secretary, Ministry of Home Affairs (MHA) in December 2014 and was concurrently appointed as Permanent Secretary (PMO and NSIC) in 2016. Mr Yip relinquished his MHA appointment on 1 September 2017 to become Head, Civil Service and PS (PMO, PMO (Strategy) and NSIC).
Peter Ong Boon Kwee 
Chairman of Enterprise Singapore, Senior Economic Advisor, Ministry of Trade and Industry, Singapore 
Mr Peter Ong Boon Kwee was born in Singapore. He was awarded the Colombo Plan Scholarship to pursue his Bachelor of Economics at the University of Adelaide, Australia and graduated with first class honours. He graduated top of his Masters in Business Administration class at Stanford University, USA, in 1993, and is a Henry Ford II and Arjay Miller Scholar.
Mr Ong was appointed Chairman of Enterprise Singapore following the announcement of the merger of International Enterprise (IE) Singapore and SPRING Singapore. As Chairman of Enterprise Singapore, Mr Ong drives efforts to grow stronger Singapore enterprises by supporting them to build new capabilities and internationalise.
In January 2018, Mr Ong was also appointed Senior Economic Advisor at the Ministry of Trade and Industry, where he provides strategic advice on economic strategies and policies as well as champion efforts to enable robust enterprise growth.
Mr Ong retired from the Administrative Service on 1 September 2017. Prior to his retirement, Mr Ong was Head of Civil Service, a position he held since 2010. In 2016, he was also concurrently appointed as Permanent Secretary – Strategy, at the Prime Minister's Office, where he oversaw the PMO Strategy Group to support the Prime Minister and his Cabinet in establishing priorities and strengthening strategic alignment across government.
Mr Ong also previously held the positions of Permanent Secretary in the Ministry of Finance; the National Security Intelligence Co-ordination Secretariat; Ministry of Trade and Industry; Ministry of Transport; and Ministry of Defence. Other previous postings include stints at Temasek Holdings – a Government investment holding company; the Ministry of Communications and Information Technology; and the Ministry of Home Affairs.
Mr Ong currently sits on the Boards of the Monetary Authority of Singapore and the Lee Kuan Yew Exchange Fellowship. He was conferred the (Honorary) Knight of the Most Distinguished Order Of The Crown by The Yang di-Pertuan Agong Malaysia XIV on 2 June 2012, an award which carries the title "Tan Sri". He was awarded the Meritorious Service Medal by the President of Singapore in 2010.
Tan Ching Yee 
Permanent Secretary, Ministry of Finance, Singapore 

Mrs Tan Ching Yee is the Permanent Secretary of the Ministry of Finance, Singapore. She also holds the appointment of Permanent Secretary, Prime Minister's Office (Special Duties). She assumed these posts on 1 May 2016.
She is Chairman of the Inland Revenue Authority of Singapore and the Accounting and Corporate Regulatory Authority, and a Board member of the National Research Foundation.
Mrs Tan read Economics at Cambridge University and joined the Singapore Civil Service in 1986, first as a Statistician and then as a Research Economist in the Ministry of Trade and Industry.
She obtained her Masters of Science in Management from the Graduate School of Business, Stanford University, in 1997.
She next worked in the Ministry of Education for five years, covering portfolios in higher education and overall education policy, leaving as its Deputy Secretary (Policy).
In July 2002, she became the Chief Executive of the Infocomm Development Authority, Singapore. Concurrently, she also held the post of Deputy Secretary (Infocomm and Media Development) at the Ministry of Information, Communications and the Arts.
She returned to the Ministry of Education as its Second Permanent Secretary in January 2005 and as its Permanent Secretary in April 2007. She was Permanent Secretary at the Ministry of Health from April 2012.
She is married to Eugene, and they have three children.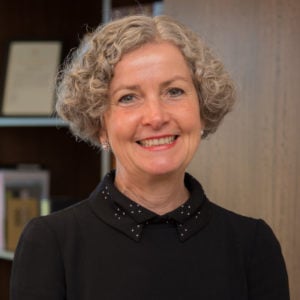 Stephanie Foster 
Deputy Secretary Governance, Department of the Prime Minister and Cabinet, Australia 
Ms Foster joined the Department of the Prime Minister and Cabinet in December 2017, bringing more than 30 years' public sector experience to the role. Her role sees her take a 'whole picture' outlook to deliver results on behalf of the Federal Government and Australian people: she is responsible for Cabinet and coordinating support for the Prime Minister; machinery of government, legal policy, and governance issues; and the department's corporate management.
With an Arts (Hons) degree majoring in German Philosophy and English Literature, Stephanie joined the public service in 1987 as a graduate with the Department of Defence's Intelligence Agency. She spent 16 years working across a range of areas, before spending six years working on international defence policy.
She subsequently took Deputy Secretary roles in the Department of Infrastructure, Transport, Regional Development and Local Government, and at the then-Department of Regional Australia, Regional Development and Local Government. Most recently, she served as deputy Australian Public Service Commissioner from 2013-2017, where she spearheaded a drive to improve performance management across the APS.
Ms Foster has received several awards during her career, including the Public Service Medal – awarded in 2008 for her policy support to Australian Defence Force deployments overseas – and the French Officier de l'Ordre National du Merite for her work to develop defence relations between France and Australia.
Katherine Jones 
Deputy Secretary, Department of Finance, Australia 

Katherine Jones is the Deputy Secretary for Business Enabling Services in the Australian Government Department of Finance. She has held that role since October 2017.
She has a Bachelor of Arts from La Trobe University and a Bachelor of Laws from the University of New South Wales.
Her responsibilities include being the Chief Operating Officer for the organisation and overseeing the delivery of services and support across the department. She is also responsible for delivering whole of government digital systems to support collaboration and customer service, including the innovative GovTeams platform.
Katherine has practical experience in delivering shared services in government. She is responsible for the Service Delivery Office, a shared service hub which delivers digital corporate services to 15 public sector agencies. This includes responsibility for the Productivity and Automation Centre of Excellence (PACE) that supports government agencies to achieve enhanced business management practices and process automation.
She has previously held senior positions in the Attorney-General's Department including as the Deputy Secretary responsible for National Security, Criminal Justice and Emergency Management, the head of the International Crime Cooperation Division and the head of the Social Inclusion Division with responsibility for policy and programs across Indigenous justice, native title, legal assistance and human rights. In 2017, Katherine received a Public Service Medal for her outstanding contribution in the field of national security.
Before joining the public service in 1999, Katherine spent more than a decade in educational and academic publishing as a sponsoring editor and publisher at the McGraw Hill Book Co.
Taimar Peterkop 
Secretary of State, Government Office, Estonia 
Mr. Taimar Peterkop was appointed Secretary of State in December 2018. Secretary of State is the Head of the Government Office (central government institution to support the Government and the Prime Minister in policy making and implementation).
Prior to being appointed Secretary of State, Taimar was Director General of the Estonian Information System Authority (government agency responsible for core e-government systems and cyber security of Estonia). Before that, he was the Deputy Secretary General for Legal and Administrative Affairs of the Ministry of Defence.
During the period 2000–2001, Peterkop worked as a lawyer at the Government Office and from 2001–2008, at the Ministry of Defence, the first four years of which was spent in the Legal Department as Head of the Office of International Law, and the last three years as Head of the Operations and Crisis Management Department. During the period 2008–2010, Peterkop served as Defence Counsellor at the Estonian Embassy in Washington, D.C.
Taimar Peterkop is a graduate of the University of Tartu School of Law and the United States Army War College, and holds a Master's level degree in Strategic Management.
Paul Huijts
Secretary-general, Ministry of General Affairs (Prime Minister & Cabinet Office), Netherlands
Paul Huijts (b. 1962) studied Economics at Erasmus University Rotterdam.
From 1986 to 2000 he held various posts at the Ministry of Economic Affairs.
From 2000 to 2004 he was a cabinet adviser to the Prime Minister on various policy fields, including public health and care.
From 2004 to 2014 he worked at the Ministry of Health, Welfare and Sport, first as Deputy Secretary-General, and from March 2009 as Director-General for Public Health.
In August 2014 he was appointed Secretary-General of the Ministry of General Affairs and Head of the Office of the Prime Minister.
Savva Shipov 
Deputy Minister, Ministry of Economic Development, Russia 
Savva Shipov is the Deputy Minister of Economic Development of the Russian Federation.
Prior to this, he was Head of the Federal Accreditation Service, between 2011 and 2016. He was also Director of the Department of State Regulation of Economy, Ministry of Economic Development of the Russian Federation and Deputy Director of the Department of Federative Relations and Local Self-Government of the Ministry of Regional Development of the Russian Federation.
Previously, Mr Shipov was President of the Legal Experts Group on State Building and Local Government NGO "Center for Public Reforms" (2007-08); the expert of the interdepartmental working group on federal relations and local self-government of the Commission under the President of the Russian Federation on the improvement of public administration (2006-08); head of the legal department, and deputy director of the NGO "Center for Legal Support to Local Government" (2002-07); and an expert in the working group of the Commission under the President of the Russian Federation in the preparation of proposals on the division of powers between the federal bodies of state power, bodies of state power of subjects of the Russian Federation and local self-government.
Mr Shipov has a PhD in law, from the Institute of State and Law of the Russian Academy.
Radoslav Repa 
Director General, Digital Agenda Division, Vice-Prime Minister´s Office, Slovak Republic
Mr. Radoslav Repa started his professional career as a civil servant in the Government Office of the Slovak Republic where he later worked as a Director of the Department for Electronic and Network Services, mostly focusing on network management of the principal governmental network "Govnet" and the Central Digital Portal of Public Administration providing electronic services for citizens and businesses, which he helped to launch in 2006. Then he served in the Foreign Ministry as a consultant for corporate IT systems development and ICT structural funds manager.
From early 2009 he worked in the Slovak Permanent Representation in Brussels as a digital and cyber attaché, advocating the national interests and negotiating the agreed positions on strategies and legislation with the EU representatives and other Member States. During the Slovak Presidency in the Council he chaired two working groups, one on telecommunications and information society and second on cyber issues. He also succeeded in adopting a strong mandate for the newly created Council´s cyber group focusing on all horizontal perspectives including legislation. Among other things, Mr. Radoslav Repa can share his expertise in industrial property and state aid policies.
In 2018 he was appointed an Advisor to Vice-Prime Minister responsible for European Digital Single Market and International Affairs. During the intensive Slovak diplomacy year of 2019 he was in charge of preparations and successful run of the OECD´s Presidency in the Ministerial Council Meeting, for the digital dossiers of the Slovak OSCE Presidency and for a regional Visegrad4 Presidency in digital domain as well. In summer 2019 Mr. Radoslav Repa was appointed a Director General of Digital Agenda Division at the Vice-Prime Minister´s Office tasked to deliver the national Digital Transformation Strategy of Slovakia by 2030 and its respective Action Plan.
Kong Sophy
Director General, General Department of Civil Service Policy, and Head of Secretariat of Public Administrative Reform Committee, Ministry of Civil Service, Cambodia
Mr Kong Sophy is the Director General of Civil Service Policy, and Head of the Secretariat of Public Administrative Reform Committee, Ministry of Civil Service, Cambodia.
Mr Kong was the deputy secretary general of the Council for Administrative Reform since 2005. He spent seven years on secondment to the Extraordinary Chambers in the Court of Cambodia (ECCC). Until resuming his job in the Ministry of Civil Service in 2013, he was the Chief of Court Management Section since 2011. Before being appointed as Head of the Interpretation and Translation Unit in 2007, he was the legal office and court interpreter/translator in the ECCC.
Since starting his career in 2000, Mr Kong held numerous positions in the Office of Council of Ministers including Deputy Secretary General of the Council for Administrative Reform (CAR), Director of Priority Mission Group (PMG) Program, Director of Governance Project, counterpart with international development donors, and assistant to the Program Manager for National Program for Public Administrative Reform.
Mr Kong has experience and knowledge in local and regional activities. He is an active senior official in the ASEAN Conference on Civil Service Matters (ACCSM).
Mr Kong holds a Master's Degree of Public Management from Potsdam University in Germany, a Senior Official Diploma of Public Administration from the Royal School of Administration, and two Bachelor's – one in Law from the Faculty of Law and Economic Sciences and the other in Management from the National Institute of Management in Phnom Penh.
Peter Hughes 
State Services Commissioner, New Zealand 

Peter took up the role of State Services Commissioner and Head of State Services on 4 July 2016.
He has had a career spanning more than thirty-five years in various roles across the state sector. Before joining the State Services Commission he served as Secretary for Education for three years from 2013.
Prior to this, he was Professor of Public Management and Head of the School of Government at Victoria University of Wellington from 2011. He is currently the Chair of the Board of the Australia and New Zealand School of Government, having served as a Director since 2016.
He started his career in the Public Service as a clerk at the Department of Social Welfare and his roles have included providing policy advice, working in the field and senior executive management.
Peter was Chief Executive at the Ministry of Social Development for ten years, and before that was Secretary for Internal Affairs, Chief Executive of the Health Funding Authority and Deputy Director-General of Health.
Peter has been named Government Department CEO of the year five times by TransTasman. In 2012 he was made a Companion of the New Zealand Order of Merit for services to the State and in 2013 was voted Wellingtonian of the Year in the Government category.
Mikhail Pryadilnikov
Head, Center of Competence for Digital Government Transformation; and Deputy Director, Analytic Center for the Russian Government, Russia
The Analytic Center for the Russian Government provides on-demand information analytics and expert support for departments; and as Deputy Director, Mikhail Pryadilnikov is responsible for strategic management, regional development, SME support, public administration and investment climate reform.
Mikhail has also recently been appointed as Head, Center of Competence for Digital Government Transformation, a top-level unit with a particular focus on government digital services established to support public sector organizations in managing their digital transformation programmes.
He previously served as the director of the Department for Strategic Planning, Government Programs and Investment Projects at the Ministry of Economic Development. Prior to joining the federal government, he worked for Moscow city government as the Head of Economic Policy and Development.
Mr Priyadilnikov studied economics and philosophy in the USA and was awarded a PhD in government and political science by Harvard University. He was a Post-Doctoral Fellow at Harvard's Davis Center for Russian and Eurasian Studies, and a Visiting Lecturer at the London School of Economics and Political Science.
Before joining the civil service, he spent 10 years as a consultant at the World Bank in Washington DC, working in the Middle East and North Africa unit on anti-corruption and civil service reforms in Lebanon, Egypt, Yemen, and the West Bank & Gaza.
Timo Lankinen 
Permanent State Under-Secretary, Prime Minister's Office, Finland 
Timo Lankinen is currently Permanent State Under-Secretary at the Prime Minister´s Office in Finland. Before joining the Prime Minister's Office in 2012, he worked in the Finnish Ministry of Education for several years: he worked as Superintendent, Project Manager and Government Counsellor with major development projects in the field of education, training and science policies between 1984 – 1997, before spending 10 years as Director General for Vocational Education and Training at the Ministry of Education. He was Director-General for the Finnish National Board of Education (FNBE) from 2007 to 2011.
Lankinen has served in numerous positions of trust and as an expert in projects related to education in particular. He has written many articles and given lectures on education and educational policy, as well as on ways to develop administration, finances, funding and legislation.
He has a Master's Degree in Law from the University of Helsinki, with special emphasis on human rights. 
H.E. Win Thein  
Chairman, The Union Civil Service Board (UCSB), Myanmar
Mr. Win Thein, Chairman of the Union Civil Service Board, was born on 11 August 1948 in Yangon. He is the son of Toe Tet Yay U Thein (1st Class Order of the Star for Independence) and Daw Ma Ma Lay(3rd Class Order of the Star for Independence). In 1965, after completion of the matriculation of his high school education at St.Paul's High School, he was selected as Officer Cadet and underwent training at Defence Services Academy. In 1969, he graduated with a Bachelor of Science (DSA) and was appointed as Gazetted Officer in the Navy. He obtained the diploma of Higher Grade Pleadership (H.G.P) in 1976, and attended the training of Oceanography in Japan from 1978 to 1979 and computer programming courses conducted at the Computer Department of Universities in 1979. After he served in ranks in the Navy, he was transferred to serve at the Ministry of Transport in 1984.
He was elevated up to the rank of Deputy Director General at the Directorate of Water Resources and Improvement of River Systems under the Ministry of Transport. And then, he was promoted as the Principal of Myanmar Mercantile Marine College. He completed diploma of Advanced Computer Management conducted at the Central Statistical Organization in 1994, Post Graduate Diploma in Maritime Law in 2002, Post Graduate Diploma in Business Law in 2003, Post Graduate Diploma in International Law in 2004, M.A (Business Law) (1st Year) from Yangon University respectively. After that, he became a member of International WHO's WHO of Professionals of United States of America in 2009. Furthermore, he was conferred Ph.D Honoris Causa in Educational Leadership from Akamai University, Hawaii, USA in 2014. He just completed a Post Graduate Diploma in Business Administration from London College of Business Sciences in 2015.
In 1995-1996, being appointed as the National Consultant to draft "Myanmar Agenda 21" by the Head Office of United Nations Environment Programme (UNDP) (Nairobi, Kenya), through National Commission for Environmental Affairs, Myanmar. Along with his career, he also compiled about fifty research papers related with environmental conservation, education, training and contributed them through international conferences. In 2012, he was assigned as a member of the Commission on the Assessment of Legal Affairs and Special Issues at Pyithu Hluttaw (People Parliament). In 2016, he has been assigned as the Chairman of the Union Civil Service Board.
Matthias Freundlieb  
Deputy Director-General, Federal Chancellery, Germany  

Matthias Freundlieb is Head of Directorate 11 (Personnel – the Federal Government; Administration) and permanent Deputy Director-General 1 (Central Services; Home Affairs and Justice) at the Federal Chancellery in Berlin since 2010. He holds the position of the Federal Chancellery's CIO as well.
Prior to this, he held numerous positions at the Federal Chancellery since the early 90s like Head of Directorate 12 (Cabinet and Parliament, Federation-Länder Matters, Sport) from 2005 to 2010 and Deputy Head of Division for Cabinet and Parliament Matters between 1995 and 1998. Except in the Chancellery, he has years of experience in parliamentary work as research assistant of the CDU/CSU Parliamentary Group in German Parliament, first subject specialist for legislative work on abortion issue from 1991 to 1994 and Head of Office of a Parliamentary Secretary from 1999 to 2005.
Mr Freundlieb started his career in the Public Service as a subject specialist for legislation at the Federal Ministry of Education and Research. Between 1987 and 1990, he served as General Manager of then newly founded German-Italian Centre for European Excellence "Villa Vigoni" on Lake Como, Italy.
In addition, he performed various consultancy missions for governments and parliaments abroad, i. a. in Romania, Slovenia, Bulgaria, Venezuela, Colombia, Cambodia and Vietnam.
Mr Freundlieb is a fully qualified lawyer with a Law Degree from University of Bonn. He completed his legal clerkship in Cologne, Aachen and Sydney, Australia.
Suma Chakrabarti  
President, European Bank for Reconstruction and Development (EBRD), United Kingdom 

Sir Suma Chakrabarti, born in 1959 in West Bengal, India, is the sixth President of the European Bank for Reconstruction and Development (EBRD).
Sir Suma has extensive experience in international development economics and policy-making, as well as in designing and implementing wider public service reform.
Most recently he held the position of Permanent Secretary at the British Ministry of Justice and was its most senior civil servant. Prior to this, he headed the UK's Department for International Development, also worked in the late 1990s in the UK Treasury, and in the early 2000s in the Cabinet Office.
After studying Politics, Philosophy and Economics at the University of Oxford, Sir Suma took a Masters in Development Economics at the University of Sussex. He also holds honorary doctorates from the Universities of Sussex and East Anglia, Bucharest's University of Economic studies and Kazakhstan's 25th Anniversary of Independence Medal.
Antonio Carlos Paiva Futuro   
Vice-Minister at the General Secretariat of the Presidency of the Republic, Brazil 

Biography available soon.
Bob Gengler    
Director General, Ministry of the Civil Service, Luxembourg 

Biography available soon.
Mohammed Ataba Sani-Omolori    
Clerk to the National Assembly, Nigeria 

Biography available soon.
Maarten Verwey   
Director General, Structural Reform Support Service, European Commission  

Biography available soon.
John Manzoni
Chief Executive of the Civil Service and Permanent Secretary for the Cabinet Office, United Kingdom
As Chief Executive of the Civil Service, John Manzoni leads the reform programme across government, working with permanent secretaries to transform public services and the way government works. John's work focuses on skills, property, shared services, government processes and digital technologies.
As Permanent Secretary of the Cabinet Office, John is responsible for leadership and governance. The Permanent Secretary is also the Cabinet Office's Accounting Officer, responsible for the financial propriety of the department.
John has more than 30 years' experience in the private sector. Before joining government, he was President and Chief Executive Officer of Canadian oil and gas company Talisman Energy Inc. Prior to that he was at BP, where he held senior strategic and operational leadership roles at global, regional and local level. Between 2002 and 2007 he was BP's Chief Executive, Refining and Marketing, spanning six different businesses across more than 100 countries; and he was a member of the BP plc main board from 2003 to 2007.
Kevin Cunnington
Director General of International Government Service, United Kingdom
Kevin became Director General of GDS in August 2016. He was also Head of Function for Digital, Data and Technology across government, and a member of the Cabinet Office's Executive Committee. He spent his early career in programming and IT consultancy, before becoming Global Head of Online for Vodafone Group then Business Transformation Group Director General at the Department for Work and Pensions (DWP).
In June 2019, it was announced that Kevin would be moving to become Director General of the newly-created International Government Service. He has been replaced by Alison Pritchard, GDS's Director for EU Exit and Transformation.
Apply to attend now
This event is invitation only. Complete the form to apply.
If you would like more information on this event please contact us
[email protected]